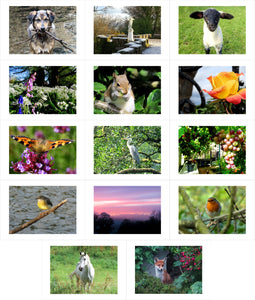 Size: 10.5cm x 14.85cm
This extra value pack contains 14 cards (with envelopes) featuring stunning photos from our 2024 calendars. 
Having been left completely blank inside, these make ideal cards for sending a personal message on any occasion.
Read about the photographer, Sr. Michelle Miller, here on our blog and click here to view our extensive range of Sr. Michelle's photo cards.