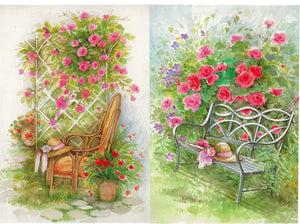 Size: 10.5cm x 14.85cm
Two individual designs featuring garden seats and sunhats surrounded by greenery and colorful summer flowers.
These cards are sold in three packets of 6 cards with white envelopes and are blank inside.
One design per pack - wicker chair or metal bench. Please email if you would like specific packs in your order.