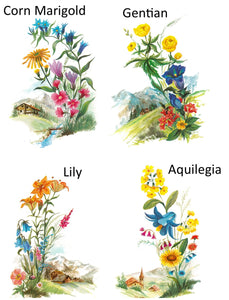 Size: 10.5cm x 14.85cm
Four individual designs featuring colourful wildflowers with scenic alpine mountains and buildings in the distance.
These cards are sold in two packets of 6 cards with white envelopes and are blank inside.
One design per pack - corn marigold, gentian, lily or aquilegia. Please email if you would like specific packs in your order.