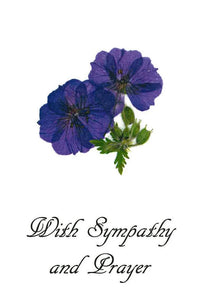 Size: 10.5cm x 14.85
A reproduction of pressed blue Cranesbills (hardy Geraniums), collected in our monastery's garden, feature on the front of this Mass card for the deceased.
These cards are sold individually and need to be countersigned by a priest.
Northern Ireland customers: please contact us directly (email cards@glencairnabbey.org) for better postage rates than this shop can provide.