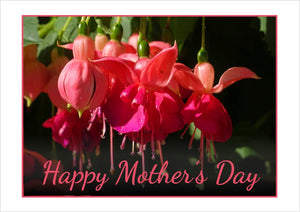 Size: 21cm x 14.85cm
Featuring beautiful fuchsia flowers, this extra-large C5 card with a paper insert is sure to make Mother's Day special.

The inside right text reads:
May the spirit of God show you how
precious you are today–
and how carefully and wonderfully you
were made for a special purpose. 
These cards are sold individually with a shimmery cream envelope.